Vintage style rings are timeless- whether you decide to get an original or reproduction. The concept of non-matching wedding bands are gorgeous and allow so much versatility for your wedding set.
Here's an example I found on Pricescope.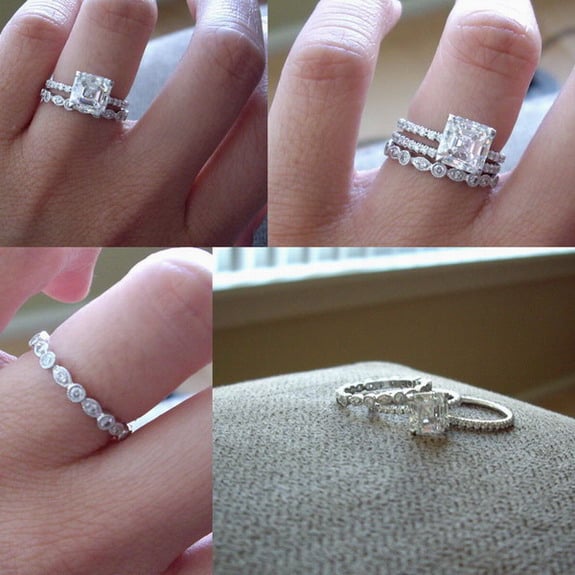 Pin It
Here's my engagement ring: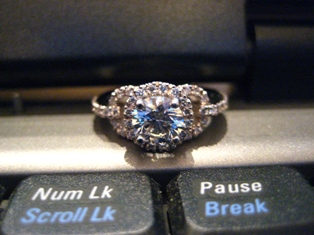 The inspiration came from
Tiffany's Swing Band $3700.